* Videos shown on these examples are working from a basic hosting. If it's laggy, please accept our apologies.
We are investing all our money in R+D
Clickable interactive video
An application developped to enable clickable hotspots and objects on whatever is shown on a video (objects, characters, products, places…) and launch additional interactions.
Using flash technology, currently migrated to html5, the applicationregisters every click made on the video. This allows you to:
Monitor the usage of the web and discover the users' interests and preferences
Sell privileged advertising on the objects that appear on a video
or any other kind of intelligent exploitation you may want to do with all the date gathered.
Ideal for interactive learning, video tutorials, quizzes, product placement and any other strategy that merges the power of video and the interactivity of the web.
Any kind of interaction can be programmed: additional videos, bonus content, contact forms, documents download, integration with shopping carts, …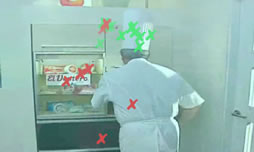 On the example, the interactions launched show a couple of images, some text and a link, but it could integrate any other kind of experience.
---
Video as the driver of the user experience
In this other option, developed with open source technologies and made-to-measure programming, the website that contains a video is built asthe video plays. Both layout and content of the website follows the video and adapts to the particular moment that the user is watching.
This applications are used for video-tutorials, how-to videos, corporate presentations and videos, product explanations…
We help you in designing the interactions and the user experience that can return the best results (more visits, more documents downloaded, more users that share your content on their networks, a bigger number of registered users, increase of the number of customers subscribed…) Whatever your strategy, help us in understanding it and we will help you boosting it with the best integration of the interactive audiovisual web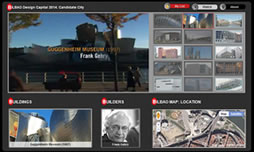 See it working
Screenshots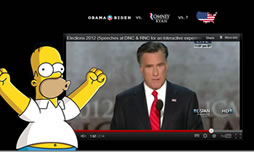 See it working
In this second example, we take a video from youtube