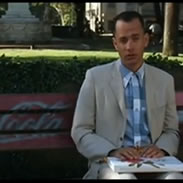 We are seeing a fast improvement in product placement techniques, which are the perfect partner for the interactive video solutions we work with.
although there are several companies working on DPP (mainly in Israel and India and most of them with a branch in California), let's use these two examples:
The first video comes from a program called "Is That a Thing?" and shows the product placement tools developed by SeamBI.
The other video is cooler. It shows MirriAd 's solution for digital product placement:
You may think that's too much, but let's consider that advertising is necessary in any society that has more than a single provider for a specific product or service and that somebody must pay if we want quality audiovisual content. Advertising is a way of paying all that.
On the other hand, product placement is going to be there anyway and it's not important if it is made while the movie is being shooted or in a post-production stage. Furthermore, we could see ads and offers included in real time according to the viewer location, the season of the year, the weather, the events celebrated (a ford ad in China, a Seat ad in Mexico, a coca-cola placed in the summer and a tea in the winter time, a nike campaign a month befor the Olympics …)
All that, together with interactive video is one of the opportunities we have in front of us for this XXI century advertising business. And we will keep on showing you some examples and learning to provide the best services ever. If you have whatever ideas, comments, critics… please do not hesitate to drop us a lineo make them down here or in facebook, or wherever you want to ;)