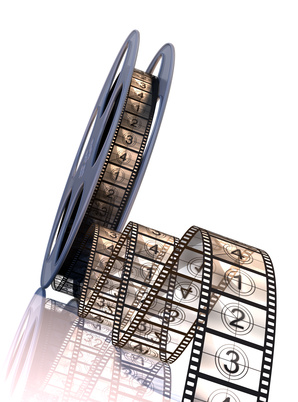 For those interested in what is going on in the online video industry in Europe, especially in Spain:
2011: A year for tests and transition.
It seems that 2011 is going to be a year for transition.  Firstly, because we are still a bit scared, as we don't know how Spain's economy is going to grow.
Broadband access reaches up to 65% of the population (via landline communications) and 20% via mobile access.  This situation enables a fast test for new apps and developments.
Secondly,  the number of internet-capable devices is also growing.  It's hard to find "just-for-talk" phones, and the telecommunications carriers offer 3G and 3,5G enabled devices among their offer, along with new tablets that will appear in the market for less than 180$.
Video is taking the biggest part of the internet traffic.
Besides broadband access (landline and mobile) the number of videos available on the net is growing beyond youtube. We can see an increasing number of CDNs and videos embedded on different blogs and sites.  Vimeo, brightcove, kaltura… start to be known among the public and all the TV broadcasters  in the country provide their contents on demand via web. Along with the ubiquity of video, we have seen more and more experiments of social media integration in TV broadcasts (antena3, tele5, rtve, eitb…) mainly focused on Twitter and Facebook (we'll see if Tuenti is adapted and incorporated in Telefonica's TV offer called Imagenio). That's interesting, but we have to take video to the viewer wherever he or she wants to watch it, and then we'll see how to offer some other services.  Let's not forget that TV is a lean-back experience by now and it offers a way to run away from daily duties and responsibilities.
We'll see during 2011 how prices go down in video hosting and distribution along with an improvement in network protocols and technologies for video delivery (cahing, clouding, p2p, adaptive bitrate…)
Connected-TV: slow and timid presence in the living room.
No more than a 10% penetration rate is foreseen for connected-TVs is foreseen in Spain during this year.  New TV sets acquisition is going to be reduced due to the recent DTV introduction in Spain (besides the South Africa's Soccer World Cup). This will make people look at STBs (Boxee, Google TV, Apple TV….) but it will depend on the value added to the current multimedia offer.  Only affordable and useful gadgets will find a place in this market (under 200$ and offering more contents for video consumption), if they do.  Besides, input devices are a key factor: keyboards, mice and remote controller do not longer fit our needs.  2011 is the year when we'll see some other devices to "talk" to our TVs: wireless multimedia keyboards, kinect-like solutions and the use of smartphones and tablets as remote controllers we'll struggle to dominate our sofa.  It will be noteworthy to see if tablets and smartphones (keep an eye on devices such as Motorola Atrix smartphone and Motorola Xoom tablet)  will be able to provide multimedia content besides working as remote controllers (if battery performance is able to provide a 3-hour streaming flux).  This could be a great opportunity if other incumbent manufacturers allow it.
No winner in video wrapping war.
We are going to see how codecs, formats, wrappers, providers…. fight for implementing an omnipresent way for video delivery. We'll read and hear about sorenson, on2, WebM, H.264, mpeg, mp4, fv4, avi, mov, ogg and <video> on html5, but the final user does not care about that.  We just want to watch video qith a good quality. So, different technologies are going to share this space, even if  that is going to be more expensive for companies that want to deliver video everywhere (eve it the iPad holds less than 3% of web access.. but it's cool). No native video support will be mainly accessible and more than one version of each video will be hosted for online demand (PCs, phones and tablets, each with their particular needs).
Adobe will continue to reduce memory, processor and energy consumption and it would be a good movement to offer their Flash Media Server app for free (as they do with acrobat reader). Microsoft's silverlight will also have to make some movements (via mobile WP7, their OS for tablets if they launch it and via OEM agreements, if the European Union placet) to extend its presence in this growing market.
WRAPPING IT UP, we are going to see more video, with a higher quality and accessible from more different devices. A year for getting closer to the next step: merging the power of video and the interactivity of the web.